Dehradun Bike on Rent price starting from ₹429/Day – Intwiff the best Bike Rental Dehradun. Highly maintained bikes on rent in Dehradun. Dehradun Bike Rental.
Now get any bike on rent in Dehradun Uttarakhand.
To Book any bike on the go : Click Here
Intwiff provides highly maintained bike on rent in dehradun, rishikesh and many other parts of Uttarakhand. Bike on rent in dehradun rajpur road
Choose Varieties of Bikes on Intwiff and book anytime anywhere visit : Intwiff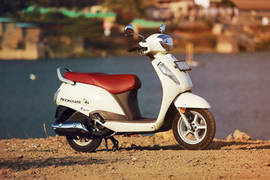 Frequently Asked Question's (FAQ's):
Is it safe to rent a bike?

Yes its 100% safe to rent a bike if you have a valid driving license.
Can i get bike on rent in Dehradun?

You can get any time of bike and scooter on rent in Dehradun via intwiff
What is the price range of the bikes on rent?

You can get bikes on rent at price starting from ₹749 for a day and Scooty/Scooter on rent at ₹429 for a day
How can i rent a bike?

Just open Intwiff.com and choose your preferred bike or scooter and fill the date and time when you want, then our team will contact you regarding your booking after that confirm your payment via our safe payment portal and visit the vendor from the address given on your dashboard and get the bike its easy and simple.
Intwiff is the best Bike Rental or Bikes on Rent in Dehradun, Bike rent in dehradun. dehradun bike rental near me
Inwiff is most popular bike rental in dehradun which gives an option to book any bike at cheap and affordable price.
intwiff twitter
Bike rent in dehradun. bike on rent in dehradun rajpur road. Best Bike Rental. best bike rental near me