Suitable Places To Stay while travelling to Kedarnath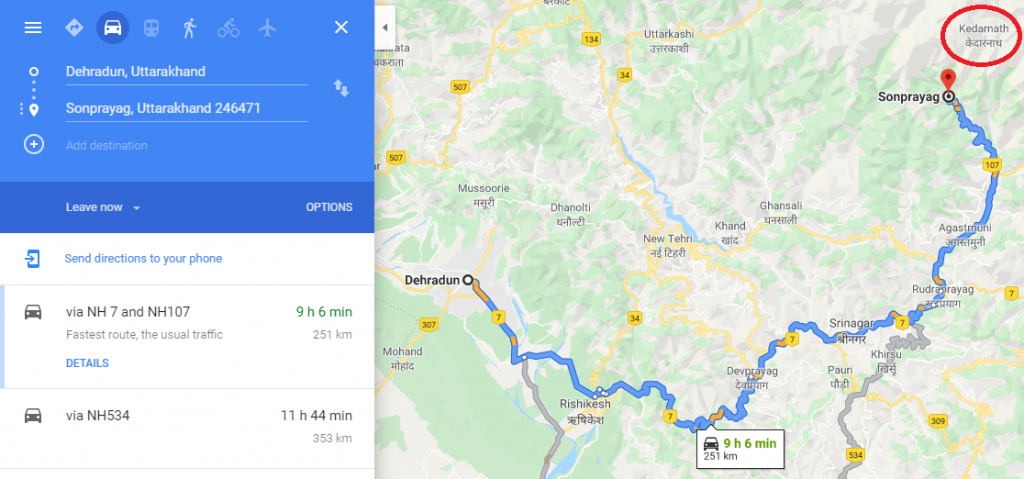 Kedarnath is one of the most visited place of Uttarakhand. Every year millions of tourists come here to visit Kedarnath Temple and Kedar valley. From Dehradun (capital of Uttarakhand), Kedarnath is around 254 km by road.
Places To Stay Between Kedarnath & Dehradun
Rishikesh
Rishikesh is also a tourist destination in which thousands of foreigners come here to do different different activities like Yoga, Rafting,etc. In Rishikesh there are too many hotels and dharamshala's to stay you can also visit too many places there like Lakshman Jhula Bridge, Beetals Aashram, etc. The word Rishikesh in a real sense recommends the 'locks or hairs of a sage'. The city is broadly known as the 'Doorway to the Garhwal Himalayas' and the 'Yoga Capital of the World'. Numerous local people, just as unfamiliar travelers, visit this spot in the mission for otherworldliness and harmony.
Srinagar Garhwal
Srinagar Garhwal is a hill station surrounded by mountains. Distance between Srinagar Garhwal to Kedarnath is around 120 kms, you can easily cover this distance in a day without getting tired. It was rebuilt by the British during 1897-99 and was given the urban status in 1931. Today, Srinagar is an important center if learning and culture. It is home to the HNB Garhwal University or the Garhwal University as it was known formerly.
Rudraprayag
Rudraprayag is 30km from Srinagar Garhwal towards Kedarnath temple. In Rudraprayag there are to many hotels to stay and restaurant to eat. Rudraprayag is a town and a municipality in Rudraprayag district. Rudraprayag is one of the Panch Prayag of Alaknanda River, the point of confluence of rivers Alaknanda and Mandakini. Kedarnath is located 86 km from Rudraprayag
Sonprayag
Sonprayag is just 22km away from Kedarnath. There are too many hotels there to stay. Sonprayag is a place of religious significance located in-route to Kedarnath Dham. 'Prayag' means confluence and Sonprayag lies at the confluence of two holy rivers Basuki and Mandakini.
Please consider sharing if you found this helpful.
Blog Tags :
best places to stay in Kedarnath, travelling, kedarnath travelling, Suitable Places To Stay,
Suitable Places To Stay